WHO ARE WE?
TLC are a close knit team of professionals who share a passion for what they do. Starting as a home-based company, through our determination, attention to detail and hard work we have grown into a professional company, providing detailing work for some of the most prestigious auto motive companies in Scotland, including regularly working with Lamborghini.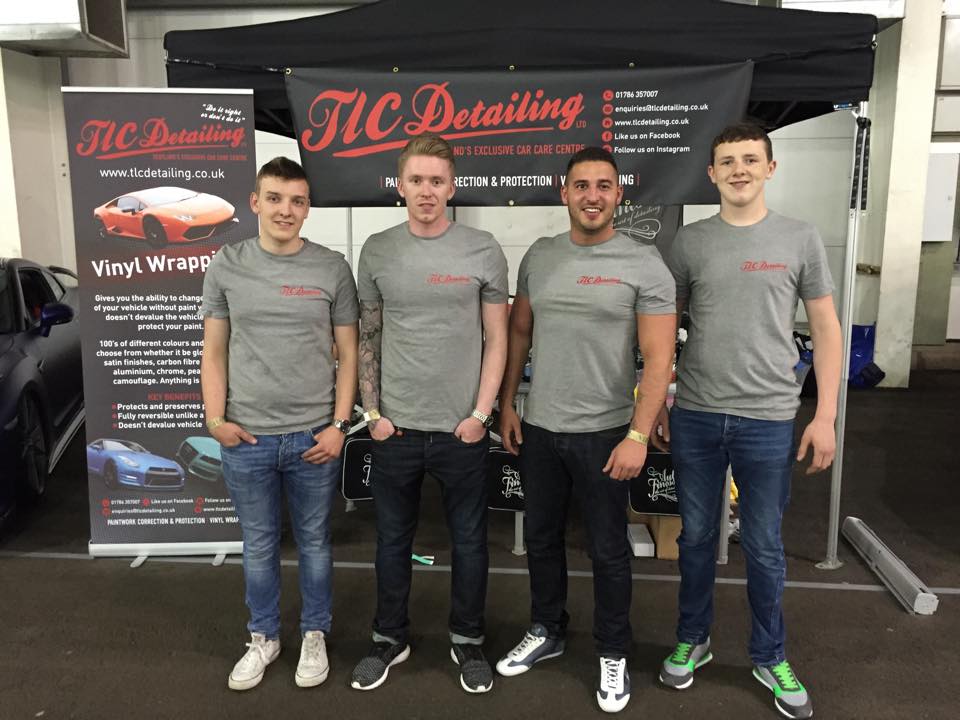 TLC Detailing is owned by ourselves Andrew Thomson & Jonathan Campbell. The business was originally founded in 2011 through a passion for perfection and our love of cars. We had both been detailing on a personal level for years previous to founding the business, but the time finally came to take it to the next step and make a business out of our hobby. We worked for 2 years at a home address with a double garage which was converted into a studio but we started to outgrow that very fast and to take on more services it was time to move to bigger and better. In August 2013 we moved into our new state of the art premises in Manor Farm, Stirling and TLC Detailing Ltd was founded. Moving to the new bigger premises meant we could add more services, one of them being vehicle wrapping. Vehicle wrapping was in its infancy in the UK at this time and we had a vision to be at the forefront of it, especially in Scotland which we have achieved. We have started from scratch and now TLC Detailing Ltd is a thriving cosmetic car care centre. We see ourselves as a complete one stop shop providing a service for all your cars cosmetic needs. We are privileged to be Swissvax Authorised Detailers, Auto Finesse Approved Detailers and Max Protect's main Approved detailers in the UK. We are always available through email but for a more personal touch give us a call to discuss your needs.
State of the art premises
Beautiful scenic location. Picturesque views of the Stunning Wallace monument and Stirling Castle
Located in the Heart of Scotland
5 minutes from all major roads
Quiet location comprising of 16 units, around 1 mile from Stirling City Centre
Fully Secure
24hr fully recorded motion sensing security system with remote viewing
Fully fitted High Grade certified alarm system which is hooked up to the police gives you that added piece of mind while your vehicle is with us.
Modern Building
Fully equipped
Adequate working space
Fully insured to work on cars of any value
The unit is fully fitted out with the best lighting, plenty of mains plugs for easy use of electrical equipment and a great amount of space is available to walk around while a vehicle is in for any detailing package. The unit also offers full disabled access, plenty free parking and Toilet Facilities. You can also relax while your vehicle is in at us in our waiting room where refreshments are available and free wifi access.
Low Profile High Quality Scissor Lift